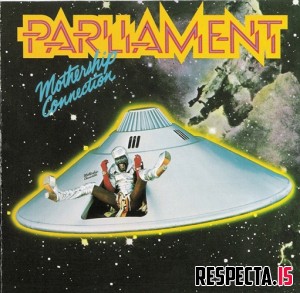 Name: Parliament - Mothership Connection
Genre: Funk
Release Date: December 15, 1975 (Remastered in 1990)
Label: Casablanca
Producers: George Clinton
Format: mp3 | FLAC
Quality:

320 kbps

| Lossless
Size: 92 mb | 256 mb + Scans 22 mb
Duration: 00:38:23
Description: Mothership Connection is the fourth album by American funk band Parliament, released on December 15, 1975 on Casablanca Records. Mothership Connection became Parliament's first album to be certified gold and later platinum. The Library of Congress added the album to the National Recording Registry in 2011, declaring "the album has had an enormous influence on jazz, rock and dance music. Dr. Dre sampled the songs "Mothership Connection (Star Child)" and "P-Funk (Wants to Get Funked Up)" on his album The Chronic.