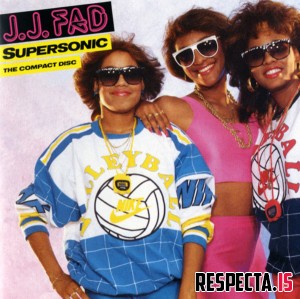 Name: J.J. Fad - Supersonic
Genre: Rap, Electro
Release Date: June 15, 1988
Label: Ruthless, Atco
Producers: Eazy-E (exec.), Dr. Dre, DJ Yella, Arabian Prince
Format: mp3 | FLAC
Quality:

320 kbps

| Lossless
Size: 79 mb | 195 mb
Duration: 00:32:28
Description: Supersonic is the 1988 debut full-length studio album by American hip-hop group J. J. Fad. The album was released on June 15, 1988 by Ruthless Records with executive production by Eazy-E. The album is certified gold by the RIAA. "Supersonic" was the band's biggest pop hit and was ranked #76 in VH1's 2009 special "100 Greatest One-Hit Wonders of the '80s".