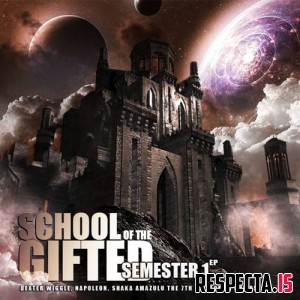 Name: School of the Gifted - Semester I
Genre: Rap | Hip-Hop
Year: 2018
Label: Black Stone of Mecca
Group Members: Solomon Childs, Napoleon (Wu-Syndicate), Dexter Wiggle (Westcoast Killa Beez) & Shaka Amazulu the 7th
Featuring: Ruste Juxx, Dom Pachino, Kinetic 9
Producers: Bronze Nazareth, Last Composer, Ough Beats, Supreme
Format: mp3 | 320 kbps
Duration: 00:14:11
Size: 33 Mb
Description: New EP

Tracklist:
[02:46] 01. On the Wagon
[03:43] 02. Maladies (feat. Ruste Juxx)
[04:38] 03. Black Forest (feat. Dom Pachino)
[03:02] 04. Seven Sorrows Rosary (feat. Kinetic 9)

Download School of the Gifted - Semester I :

Turbobit


Warning! You are not allowed to view this text.