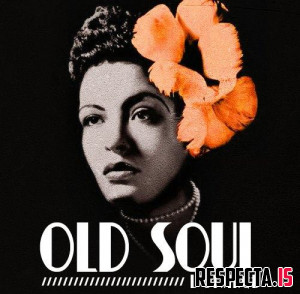 Name: L'Orange - Old Soul (Reissue)
Genre: Hip-Hop | Instrumental | Jazz-Hop
Year: 2011 / 2023
Label: Old Soul Music
Featuring: Hassaan Mackey, yU, Kelsey Lu, Blu
Producer: L'Orange
Format: mp3 | 320 kbps
Duration: 00:28:53
Size: 66 Mb
Description: New / Reissue with one bonus track (11) / "Billie Holiday is my muse. Her creative vision and stylistic integrity have influenced both my music and my writing. When I decided to work on this project, I wanted to approach it with respect for her music. I wanted these remixes to be both inspired by and dedicated to the life and craft of one of the most innovative and soulful singers of all time. Each track is designed to represent a significant part of Billie Holiday's life. L'Orange ."

Tracklist:
[03:08] 01. The Good Shepherd
[03:23] 02. Lost Souls feat. Hassaan Mackey, yU & Kelsey Lu
[03:22] 03. Her Sins
[01:25] 04. Halliday
[03:06] 05. The Audition
[01:29] 06. Cafe Society
[03:01] 07. Know Love
[01:20] 08. The Heroine
[03:03] 09. The Night
[03:16] 10. The Mourning
[02:15] 11. Cafe Lover feat. Blu

Download L'Orange - Old Soul (Reissue) :

Turbobit


Warning! You are not allowed to view this text.