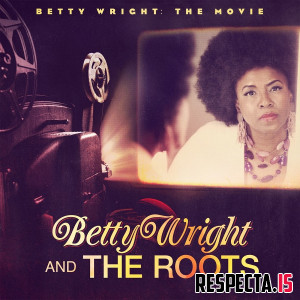 Name: Betty Wright & The Roots - Betty Wright: The Movie
Genre: Soul | R&B
Year: 2011
Label: S-Curve Records
Featuring: Snoop Dogg, Lil Wayne, Robert "The Messenger" Bozeman, Joss Stone, Lenny Williams
Producers: Ahmir "Questlove" Thompson & Betty Wright
Format: mp3 | 320 kbps
Duration: 01:17:47
Size: 178 Mb
Description: R.I.P Bessie Regina Norris (December 21, 1953 - May 10, 2020)



The legendary Roots crew and super-prolifical singer, composer, producer, arranger and vocal coach Betty Wright of "Clean Up Woman" fame have just announced the imminent release of Wright's new Roots-backed solo LP Betty Wright: The Movie on November 15th through S-Curve records. This is Wright's first solo release in 10 years, having spent the time since 2001′s Fit for A King writing and producing for Joss Stone, Angie Stone, Tom Jones and Lil Wayne, as well as working with Sean "Diddy" Combs as the vocal coach for his Making the Band reality show. Along the way, Wright has racked up numerous (is 15 numerous?) Grammy nominations as well as winning "Best R&B Song" for her tune "Where is the Love."
The new LP features cameos from rap heavyweights Snoop Dogg and Lil Wayne and all 14 tracks were produced by the team of Wright, Ahmir "Questlove" Thompson and Angelo Morris.



Tracklist:
[05:39] 01. Old Songs
[05:35] 02. Real Woman feat. Snoop Dogg
[03:56] 03. In The Middle Of The Game (Don't Change The Play)
[05:06] 04. Surrender
[05:15] 05. Grapes On A Vine feat. Lil Wayne
[05:06] 06. Look Around (Be A Man)
[05:24] 07. Tonight Again
[06:40] 08. Hollywould feat. Robert "The Messenger" Bozeman
[05:25] 09. Whisper In The Wind feat. Joss Stone
[04:38] 10. Baby Come Back feat. Lenny Williams
[03:37] 11. So Long, So Wrong
[05:35] 12. You And Me, Leroy
[06:05] 13. The One (Bonus Track)
[09:40] 14. Go! (Live from Showcase Live, Foxboro MA / 2010)

Download Betty Wright & The Roots - Betty Wright: The Movie :

Turbobit


Warning! You are not allowed to view this text.