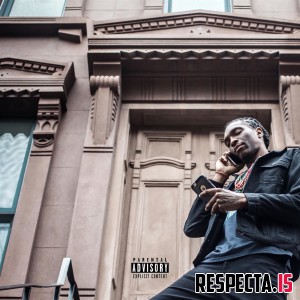 Name: SHa Hef - Kommunity Service
Genre: Rap | Hip-Hop
Year: 2018
Label: Black Market Records
Producers: 183rd & others
Format: mp3 | 320 kbps
Duration: 00:36:59
Size: 85 Mb
Description: New Album / Bronx native $ha Hef has a reputation for his shocking narratives, dark imagery, and his tendency to split through beats with no remorse. The reputation only grows stronger with his latest release, Kommunity Service. Not too far removed from last year's Out the Mud, Hef is nothing short of impressive on the follow up. He generally follows the same formula as always; round up some of the coldest producers in the area and flex a hybrid of drug dealer narratives and witty braggadocious bars

Tracklist:
[02:32] 01. Kommunity Service Intro
[03:38] 02. Money Obsession
[03:24] 03. 448
[03:03] 04. Head nigga in Charge
[02:16] 05. Cash Incentive
[03:05] 06. Anticipation
[04:26] 07. Figi Water
[04:12] 08. Jesus Piece
[04:18] 09. Lift Off
[02:15] 10. The Jungle
[03:45] 11. No Price

Download $Ha Hef - Kommunity Service :

Turbobit


Warning! You are not allowed to view this text.