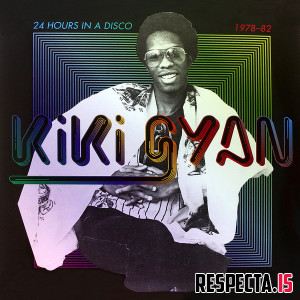 Name: Kiki Gyan - 24 Hours in a Disco 1978-82
Genre: Funk, Disco, Soul, Afrobeat
Release Date: 2012
Label: Soundway
Producers: Kiki Gyan
Featuring: K.G. Band, The Twins
Format: mp3 | FLAC
Quality:

320 kbps

| Lossless
Size: 139 mb | 375 mb
Duration: 00:56:48
Description: Kiki Gyan (1957-2004) was a Ghanaian superstar who was celebrated as "Africa's answer to Stevie Wonder". 24 Hours In A Disco is compilation by Soundway Records featuring Kiki's best work both as a solo artist and frontman of his various musical outfits.