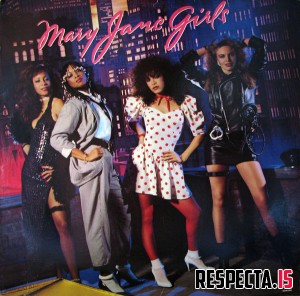 Name: Mary Jane Girls - Mary Jane Girls
Genre: R&B, Funk, Post-Disco, Soul
Release Date: April 13, 1983
Label: Gordy
Producers: Rick James
Format: mp3 | FLAC
Quality:

320 kbps

| Lossless
Size: 86 mb | 211 mb + 28 mb Scans
Duration: 00:36:06
Description: Mary Jane Girls is the eponymous debut album released by girl group the Mary Jane Girls on the Gordy record label on April 13, 1983. It peaked at number 56 on the Billboard 200 chart. The album was produced and written entirely by Rick James. Three singles were released and each enjoyed success on the Hot Black Singles charts: "Candy Man" (number 23 R&B), "All Night Long" (number 11 R&B), and "Boys" (number 29 R&B). All three songs charted together on the Hot Dance Club Play chart, peaking at number 8.