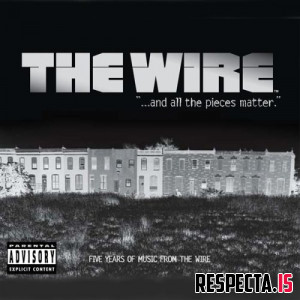 Name: VA - The Wire "...And All The Pieces Matter.": Five Years Of Music From The Wire
Genre: Soundtrack
Release Date: January 8, 2008
Label: Nonesuch
Producers: David Simon (exec.), David Bither (exec.), Blake Leyh, Karen L. Thorson, Doreen Vail, Juan Donovan, Jamal Roberts, Louis Tineo, Richard Shelton, Nina K. Noble, Ivan Neville, James Mbah, Rod Lee, Loren Hill, Michael Franti, Milton Davis,
Featuring: Masta Ace, Tom Waits, The Blind Boys Of Alabama, Michael Franti & Spearhead, Rod Lee, DJ Technics, The Neville Brothers, The Nighthawks, Lafayette Gilchrist, Jesse Winchester, Paul Weller, Solomon Burke, The Pogues, Stelios Kazantzidis, DoMaJe, Tyree Colion, Bossman, Sharpshooters, Stricklin, Ogun, Phathead, Diablo, Mullyman, Steve Earle, Blake Leyh
Format: mp3 | FLAC
Quality:

320 kbps

| Lossless
Size: 185 mb | 509 mb
Duration: 01:19:18
Description: And All the Pieces Matter: Five Years of Music from The Wire is a soundtrack album for the HBO television show The Wire.