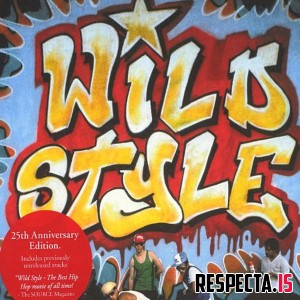 Name: V.A. - Wild Style! [25th Anniversary Edition with Bonus Disc]
Genre: Soundtrack
Release Date: October 23, 2007 (Originally released in 1983)
Label: Mr Bongo Records
Producers: Charlie Ahearn, Chris Stein, Fab Five Freddy
Featuring: DJ Grand Wizard Theodore, Busy Bee, Rodney Cee, The Cold Crush Brothers, Fantastic Freaks, Fab 5 Freddy, Double Trouble, Grandmaster Caz, Rammellzee, Shockdell, Kev Luckhurst, Wild Style Allstars
Format: mp3 | FLAC
Quality:

320 kbps

| Lossless
Size: 245 mb | 639 mb + Scans 183 mb
Duration: 01:32:49
Description: Wild Style Original Soundtrack is the official soundtrack to the 1983 hip hop film Wild Style. It was originally released in 1983 via Animal Records, and re-released twice: in 1997 via Rhino Entertainment, and in 2007 as 25th anniversary edition via Mr Bongo Records. The album was produced by Charlie Ahearn and Chris Stein with Fab 5 Freddy, who served as musical director of the project. The album has been described by Leo Stanley from Allmusic as "one of the key records of early-'80s hip-hop".