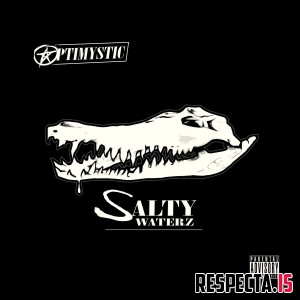 Name: Optimystic - Salty Waterz
Genre: Rap | Hip-Hop
Year: 2018
Label: Stay Independant
Featuring: Sticky Fingaz, Fredro Starr & Sonny Seeza (ONYX), M.O.P, Smif-N-Wessun, Rockness Monsta (Heltah Skeltah), Mr Cheeks (Lost Boyz), Cappadonna (Wu-Tang), Afu-Ra, Rampage The Last Boy Scout (Flipmode Squad), Bizzy Bone (Bone Thugs-N-Harmony), Canibus, Chip-Fu (Fu-Schnickens), Wise Intelligent (Poor Righteous Teacher's), Kali Ranks, U.G. (Cella Dwellas), Mic Handz, Sickflo
Producer: Loftwah the BeatSmiff
Format: mp3 | 320 kbps
Duration: 01:16:12
Size: 175 Mb
Description: New Album



After dropping his monster double album 'Day of the Guiding Light... Followed by the Shadow' in 2016, OptiMystic is back to unleash his new beast of an album, 'Salty Waterz'. A project created entirely out of the desire to produce an album that reminded the passionate hip-hop artist of the music he was influenced by and grew up on



Tracklist:
[03:44] 01. Salty Waterz
[05:07] 02. Force 2 B Wreckond Wid (feat. Mic Handz, Smif N Wessun & Rockness Monsta)
[06:00] 03. Touch My Skill (feat. Sonny Seeza, JR, U.G. & Cappadonna)
[04:08] 04. Syde Effectz (feat. SickFlo & JR)
[03:35] 05. Soul Searching (feat. Bertie Anderson, MC Trooth & MelloDian)
[04:28] 06. Power to the Positive (feat. Kali Ranks, Wise Intelligent & Chip-Fu)
[04:16] 07. Sacred Energy (feat. Maya Jupiter, Afu-Ra & NFA)
[03:34] 08. Don't Forget to Breathe (feat. Sarah Pellicano, Isor & the Dreaded MC)
[04:20] 09. Dreams Alive (feat. Tenette Smith, SickFlo & Mic Handz)
[04:14] 10. Still Reprezentin (feat. U.G. & Mr. Cheeks)
[04:25] 11. Running from Reality (feat. Kali Ranks, Rampage & Fredro Starr)
[03:55] 12. Smoke & Spit (feat. Boblakk & Milly D.O.D)
[03:57] 13. Ghost (feat. Lady Lotte)
[04:54] 14. Hazardous (feat. M.O.P. & JR)
[03:38] 15. IBDMC (feat. MelloDian & Canibus)
[03:47] 16. Lurical Elixir (feat. Mossy Fogg & Bizzy Bone)
[03:06] 17. The Shedding (feat. Krazie Kraze)
[04:54] 18. All Handz on Deck (feat. Sticky Fingaz & Rockness Monsta)

Download Optimystic - Salty Waterz :

Turbobit


Warning! You are not allowed to view this text.