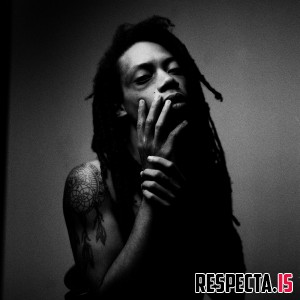 Name: Lando Chill - Black Ego
Genre: Rap | Hip-Hop
Year: 2018
Label: Mello Music Group
Featuring: Quelle Chris, REY, Swansuit, Psychic Twin, PSYPIRITUAL, Maya Vera
Producer: The Lasso
Format: mp3 | 320 kbps
Duration: 00:44:30
Size: 102 Mb
Description: New Album



Lando Chill makes music which is classified as hip-hop, but isn't tethered to a single genre, encompassing elements of funk, gospel, jazz, indie rock, psychedelic, and folk. Lance Washington was born and raised in Chicago, but moved to Arizona to attend college. His debut full-length For Mark, Your Son arrived on Mello Music Group in 2016. The album was an intense self-examination inspired by the loss of the rapper's father, who died of a heart attack when Washington was four years old. Lando Chill's second album, The Boy Who Spoke to the Wind, appeared in 2017 and was named #26 on Bandcamp Daily's 100 Best Albums of the Year. The album was influenced by Paulo Coelho's book The Alchemist, and contained a more abstract, experimental sound than his prior releases. Since 2016, Lando Chill has teamed with multi-instrumentalist and producer The Lasso, resulting in a singular sound only possible through a true symbiosis of vocalist and producer. Once again, the duo has taken a leap forward with Lando Chill's upcoming release, Black Ego; a collection of songs that is equal parts west coast funk and desert trip-hop, threaded together by Lando's bold vision



Tracklist:
[02:36] 01. Ego Vanish feat. The Lasso
[03:37] 02. Clypped feat. MotorKam
[02:15] 03. Facts
[04:36] 04. Peso feat. Quelle Chris & REY
[03:51] 05. Dah Vapor feat. Swansuit
[03:14] 06. Fauna
[02:11] 07. Cess
[04:46] 08. Koolaide feat. Psychic Twin
[03:28] 09. All My Life feat. PSYPIRITUAL, Maya Vera & The Lasso
[03:21] 10. Buss It Til It Fit
[02:51] 11. Free Pack
[03:20] 12. From the Hip
[04:17] 13. Love Cold

Download Lando Chill - Black Ego :

Turbobit


Warning! You are not allowed to view this text.