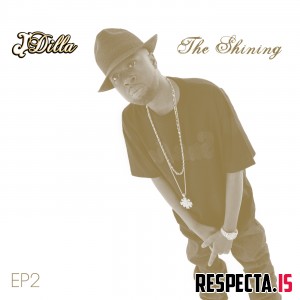 Name: J Dilla (aka Jay Dee of Slum Village) - The Shining EP2
Genre: Rap | Hip-Hop
Year: 2019
Label: BBE Music
Featuring: MED, Guilty Simpson
Producer: J Dilla
Format: mp3 | 320 kbps
Duration: 00:20:22
Size: 47 Mb
Description: New / Reissue / Originally available on 12″ vinyl only, J Dilla's The Shining EP2 was released in 2006, complementing the legendary beat-maker's posthumously completed final album The Shining. Now issued on digital formats for the first time, The Shining EP2 features a radio edit and instrumental version of the Dilla classic Won't Do, a special extended version of Love Jones (featuring Karriem Riggins on drums and Dontae Winslow on trumpet), plus explicit and instrumental versions of Jungle Love featuring Guilty Simpson and MED

Tracklist:
[03:48] 01. Won't Do
[03:48] 02. Won't Do (Radio)
[03:51] 03. Won't Do (Instrumental)
[03:23] 04. Love Jones (Extended)
[02:44] 05. Jungle Love feat. MED & Guilty Simpson
[02:45] 06. Jungle Love (Instrumental)

Download J Dilla - The Shining EP2 :

Turbobit


Warning! You are not allowed to view this text.