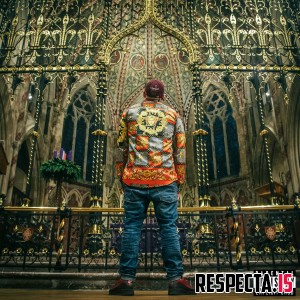 Name: Datkid (Split Prophets) & Leaf Dog (Brothers Of The Stone, The Four Owls) - Confessions of a Crud Lord
Genre: Rap | UK Hip-Hop
Year: 2019
Label: High Focus Records
Featuring: Roc Marciano, Westside Gunn, Conway the Machine
Producer: Leaf Dog
Format: mp3 | 320 kbps
Duration: 00:49:50
Size: 114 Mb
Description: New



Hailing from Bristol, Datkid first made his mark in the Hip Hop game in 2012 alongside the infamous Split Prophets crew, and immediately made a huge impact on the scene. Gaining attention as a solo artist in 2013 with his first single 'Home By 8', an ode to life on tag, Datkid quickly became one of UK Hip Hop's top prospects. With attitude by the bucket load and the skills set to match, Datkid has been churning out high quality music ever since, featuring on a plethora of projects as well as releasing his own monumental solo album 'Teeth Ledger' alongside producer Baileys Brown. Datkid has proven to be an exceptional MC, displaying the perfect balance of technical brilliance and hardcore 'I don't give a F***' sensibilities – consistently stealing the show on any track he appears on.

Fast forward to 2019, Datkid has collaborated with fellow West Country dweller & Four Owls producer Leaf Dog to create 'Confessions of A Crud Lord', possibly one of the most hardcore albums to ever grace the High Focus catalogue – Dropping on the 17th of May 2019 expect the landscape of Hip Hop in the UK to change FOREVER



Tracklist:
[02:27] 01. Fire in My Belly
[03:03] 02. Myth
[02:45] 03. Crud Addict
[03:09] 04. The Chosen One
[03:12] 05. I'm Nice
[02:49] 06. Briefcase feat. Westside Gunn
[03:00] 07. Lord Give Me Patience
[02:51] 08. Heroin
[03:24] 09. Eyes feat. Conway the Machine
[03:00] 10. Money & Dip
[04:30] 11. Scheme On feat. Roc Marciano
[02:54] 12. Blank Page
[03:27] 13. Grown Up
[03:06] 14. Cook Book
[02:56] 15. Crud Lord
[03:14] 16. Hoes

Download Datkid & Leaf Dog - Confessions of a Crud Lord :

Turbobit


Warning! You are not allowed to view this text.