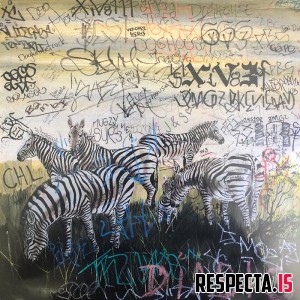 Name: Freddie Gibbs & Madlib - Bandana (Director's Cut)
Genre: Rap | Hip-Hop
Year: 2019
Label: Rappcats / Madlib Invazion
Featuring: Pusha T, Killer Mike, Yasiin Bey, Black Thought, Anderson .Paak
Producer: Madlib
Format: mp3 | 320 kbps
Duration: 00:47:25
Size: 109 Mb
Description: New / Limited Edition / This is the Madlib Invazion version of the album cut to vinyl early this Spring. While the actual track list remains the same on both versions, the Rappcats LP can be looked at as Madlib's "Director's Cut."



Differences:

- Beginning of the album has extra vocals from gibbs, at the end of Half Manne Half Cocaine there's a callback to cocaine pinata (same sample that was also used for "Breaking Bad' off Baby Face Killa)
- The outro of Fake Names is different,
- Flat Tummy Tea has an extended intro,
- The ending of Situations is different and has a better lead-in to giannis
- The end of the album is different
- Theres also a quick vocal sample about listening to music



Tracklist:
[00:51] 01. Obrigado
[02:28] 02. Freestyle Shit
[03:32] 03. Half Manne Half Cocaine
[03:02] 04. Crime Pays
[02:26] 05. Massage Seats
[04:05] 06. Palmolive feat. Pusha T & Killer Mike
[03:45] 07. Fake Names
[02:54] 08. Flat Tummy Tea
[03:16] 09. Situations
[03:37] 10. Giannis feat. Anderson .Paak
[03:08] 11. Practice
[03:39] 12. Cataracts
[02:50] 13. Gat Damn
[04:22] 14. Education feat. Yasiin Bey & Black Thought
[03:23] 15. Soul Right

Download Freddie Gibbs & Madlib - Bandana (Director's Cut) :

Turbobit


Warning! You are not allowed to view this text.