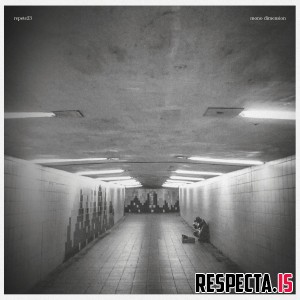 Name: Repete23 - Mono Dimension
Genre: German Rap | Instrumental Hip-Hop
Year: 2019
Featuring: Warpath, Herr König, Hazet, Yustus, Pestizid, Loop, Bartman Qualle, Melodic
Producers: Repete23
Format: mp3 | 320 kbps
Duration: 00:45:15
Size: 105 Mb
Description: New / The mainly instrumental album comes with an authentic boombap sound and features a couple of classic MPC60 beats, dope cuts as well as a bunch of rap collaborations

Tracklist:
01. Intro
02. Wake Up
03. Smooth Originator
04. Maskenball feat. Loop Sky
05. Do That
06. Soul Work
07. Bars an Bars feat. Herr König, Hazet & Yustus
08. Suckaz
09. The Essence
10. Rigg Jaymz feat. Yustus, Pestizid & Bartmann Qualle
11. Tropfen
12. Troglodyt
13. Funk Arsenal feat. Pestizid & Warpath
14. Absolute Freshheit
15. Ehrenrunden feat. Melodic
16. Reminiszenz

Download Repete23 - Mono Dimension :

Turbobit


Warning! You are not allowed to view this text.