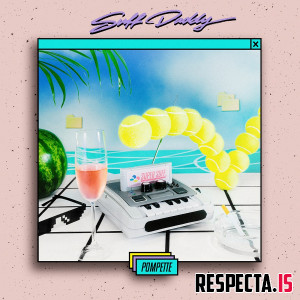 Name: Suff Daddy - Pompette
Genre: German Rap | Hip-Hop
Year: 2020
Featuring: Guilty Simpson, Illa J, Kadeshia, The Lunchbirds, JuJu Rogers, Kadeshia, Olivyeah, Part Time Cooks, Horim, S. Fidelity, Torky Tork
Producers: Suff Daddy
Format: mp3 | 320 kbps
Duration: 00:44:25
Size: 101 Mb
Description: New

Tracklist:
01. Pompette
02. Diamond Dreams feat. Kadeshia
03. Goldteeth
04. Rainin Down feat. Illa J
05. Supa Suff Kato
06. Club Bob Needed More Sex Drugs
07. Lamborarri
08. Angry Ashtray Brothers feat. The Lunchbirds
09. My World feat. JuJu Rogers
10. Safe Distance Interlude feat. Kadeshia & Olivyeah
11. Piece of Sunshine feat. Part Time Cooks & Horim
12. Feels Good to Say feat. Illa J & Guilty Simpson
13. Probably Broccoli feat. S. Fidelity
14. Too Much feat. Torky Tork

Download Suff Daddy - Pompette :

Turbobit


Warning! You are not allowed to view this text.