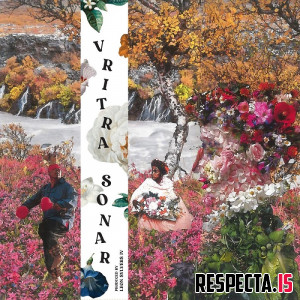 Name: Vritra - Sonar
Genre: Hip-Hop
Year: 2020
Label: Bad Taste
Producer: Leon Sylvers IV
Format: mp3 | 320 kbps
Duration: 00:30:13
Size: 70 Mb
Description: New



SONAR is the new record from multi-faceted artist VRITRA that treads across a whole spectrum of hip hop, heavily influenced by the LA beat scene and produced by Leon Sylvers IV.

Originally from Baton Rouge, Louisiana but currently based in LA, VRITRA has released music under Stones Throw, and Alpha Pup's The Order Label. Aside from his solo career, he was one of the original members of Odd Future via The Jet Age of Tomorrow alongside Matt Martians, the Atlanta-based hip hop collective Nobody Really Knows and international genre blending collaboration Wilma Vritra, whose acclaimed 2019 debut Burd was also released on Bad Taste.

Leon Sylvers IV is an American songwriter and producer. Son of legendary singer, songwriter and producer, Leon Sylvers III of the family group The Sylvers. Over the years, he's worked with the likes of Gladys Knight, Teddy Riley, Dâm-Funk, Danjahandz, N'dambi and more



Tracklist:
[01:56] 01. Fretless
[02:17] 02. What's That
[02:32] 03. Neurons
[02:31] 04. Closer To God
[01:15] 05. Pull
[01:46] 06. Ma, Stop
[01:52] 07. Perpetual
[01:09] 08. Homesick
[03:31] 09. Frendz
[01:48] 10. Air Raid
[01:34] 11. NLND
[01:10] 12. Boarding Pass
[01:20] 13. Cherry
[03:45] 14. Creep / Tolywoly
[01:42] 15. Outro

Download Vritra - Sonar :

Turbobit


Warning! You are not allowed to view this text.