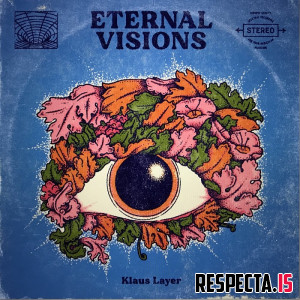 Name: Klaus Layer - Eternal Visions
Genre: Instrumental Hip-Hop
Year: 2020
Label: recordJet
Featuring: DJ Kopfschuss
Producer: Klaus Layer
Format: mp3 | 320 kbps
Duration: 00:37:12
Size: 86 Mb
Description: New / Klaus himself has this to say about the new album: "Its 2020 and despite these crazy times I haven´t lost my love for music. I put a lot of work into the album again. For this Record i have put together a collection of older and newer beats created between 2009 - 2020 which have given me joy over the years and which i have been able to play live in some cities and countries. Now it was time to press these things onto the record. My love goes out to my crew nordachse, all fans, redef records, everyone who has followed and supported my stuff over the years. Special thanks to my homie achim, who tries very hard to implement my visions, dominik galizia, who accompanies my music visually and in a highly professional manner and Christian, my best boy and co-producer."

Tracklist:
[00:53] 01. Intro
[03:24] 02. Steig
[02:48] 03. Morning Dew
[02:38] 04. Never Pass Away
[03:16] 05. Drifting Shapes
[02:22] 06. Natural
[02:38] 07. Morning Rider
[01:51] 08. Selfmade Childhood
[02:39] 09. Record feat. DJ Kopfschuss
[03:16] 10. Smile
[02:53] 11. Da Master
[03:16] 12. When You Awake
[02:22] 13. Road Through The Village
[02:52] 14. Inner Peace

Download Klaus Layer - Eternal Visions :

Turbobit


Warning! You are not allowed to view this text.