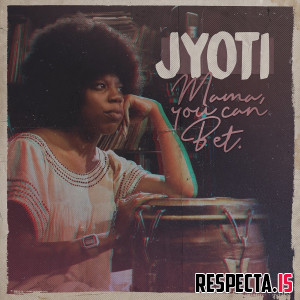 Name: Jyoti (Georgia Anne Muldrow) - Mama, You Can Bet!
Genre: Jazz | Soul
Year: 2020
Label: eOne Music
Featuring: Lakecia Benjamin
Producer: Georgia Anne Muldrow
Format: mp3 | 320 kbps
Duration: 00:44:32
Size: 102 Mb
Description: New / Acclaimed Grammy-nominated singer, songwriter, producer, and multi-instrumentalist Georgia Anne Muldrow returns with her 3rd studio album as part of her one-woman jazz ensemble Jyoti. The album follows the critically acclaimed 'Ocotea' and 'Denderah' released via her independent label SomeOthaShip Connect. Unlike the previous two records, this album contains tracks with vocals from Georgia including the lead single 'This Walk.' The album's only guest musician includes Georgia's long-time friend and acclaimed saxophonist Lakeica Benjamin on the track 'Ra's Noise.' The album also features two Charlie Mingus compositions that Georgia remixed for the album 'Bemoanable Lady Geemix' and 'Fabus Foo Geemix.' The album is being released in partnership with eOne Music globally and currently scheduled for release on August 28, 2020

Tracklist:
[03:11] 01. Mama, You Can Bet!
[02:04] 02. Bop For Aneho
[02:43] 03. Zane, The Scribe
[01:44] 04. Our Joy (Mercedes)
[03:22] 05. Ra's Noise (Thukumbado) feat. Lakecia Benjamin
[03:33] 06. Beemoanable Lady Geemix Fonk
[03:06] 07. Orgone
[01:12] 08. Skippin and Trippin
[02:08] 09. Swing, Kirikou, Swing!
[03:06] 10. Quarrys, Queries
[04:04] 11. Ancestral Duckets
[02:56] 12. Hard Bap Duke
[02:34] 13. This Walk
[04:50] 14. Fabus Foo Geemix
[03:55] 15. The Cowrie Waltz

Download Jyoti (Georgia Anne Muldrow) - Mama, You Can Bet! :

Turbobit


Warning! You are not allowed to view this text.