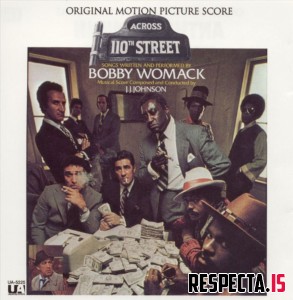 Name: VA - Across 110th Street OST (Deluxe Edition)
Genre: Soul, R&B, Funk
Release Date: December 16, 1972
Label: United Artists
Producers: Bobby Womack
Featuring: Bobby Womack & Peace, J.J. Johnson & His Orchestra
Format: mp3 | FLAC
Quality:

320 kbps

| Lossless
Size: 74 mb | 205 mb + Scans 61 mb
Duration: 00:32:45
Description: The soundtrack of 1972 crime drama Across 110th Street. The songs were written and performed by Bobby Womack, while the score was composed and conducted by J. J. Johnson. Made up of gritty and brooding funk, the soundtrack echoes the dark themes and imagery of the film.