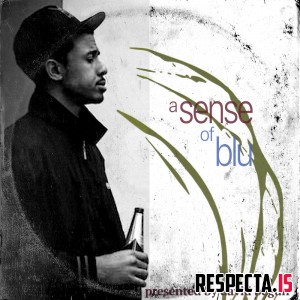 Name: Blu - A Sense Of Blu
Genre: Rap | Hip-Hop
Year: 2018
Featuring: MED, The Grouch, Chuuwee, Co$$, Definite Mass
Format: mp3 | 320 kbps
Duration: 00:44:51
Size: 102 Mb
Description: New / This newest mashup album combines the lyrical verses from California's own Blu with mid-90's boom-bap instrumentals from Common's Resurrection to create A Sense of Blu. A production classic featuring works from No I.D. and Y-Not, Resurrection was a seminal hip-hop album and a classic in every sense of the word. Blu's style has always been considered a throw back to this same lyrical period and this project imagines what it would be like if he truly were thrown back into 1994 and the golden era

Tracklist:
[05:00] 01. Soul Resurrector
[02:57] 02. I Used to R.E.L.A.X.
[03:30] 03. Watermelon Lemonade
[03:38] 04. Book of Akfam feat. The Grouch
[02:56] 05. Check The Man
[03:52] 06. Nuthin' To Due feat. Chuuwee
[02:34] 07. Bluism
[00:57] 08. WBLU
[03:21] 09. Thisislove feat. Ta'Raach
[03:06] 10. Jungle Juice feat. MED
[03:33] 11. Clean Chapter
[03:16] 12. Maintain Peroxide feat. MED
[06:03] 13. God's Resurrect Remix feat. Co$$ & Definite Mass

Download Blu - A Sense Of Blu :

Turbobit


Warning! You are not allowed to view this text.