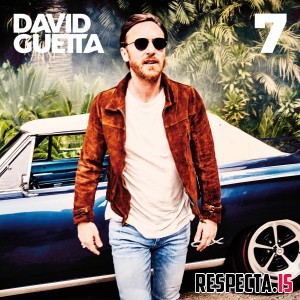 Name: David Guetta - 7
Genre: Dance | R&B | Hip-Hop
Year: 2018
Label: What a Music / Parlophone / Warner
Featuring: Jason Derulo, Nicki Minaj, Justin Bieber, Lil Uzi Vert, G-Eazy, Steve Aoki, Mally Mall, Stefflon Don, Sia, Bebe Rexha, J Balvin, Saweetie, Martin Garrix, Brooks, Madison Beer, Faouzia, Willy William, Jess Glynne
Producers: David Guetta, Steve Aoki, Frank Dukes, Afrojack, Avicii, ​benny blanco, Black Coffee, Boaz van de Beatz, Brooks, David Saint Fleur, Frédéric Riesterer, Giorgio Tuinfort, Jack Back, Jason Evigan, LotusIV, Marcus van Wattum, Martin Garrix, NAV, Phil Greiss, Poo Bear, Ralph Wegner, Sky, Stargate, Tainy & VodKa
Format: mp3 | 320 kbps
Duration: 00:46:28
Size: 106 Mb
Description: New / Seventh studio album

Tracklist:
[03:03] 01. Don't Leave Me Alone feat. Anne-Marie
[02:43] 02. Battle feat. Faouzia
[03:14] 03. Flames feat. Sia
[03:27] 04. Blame It on Love feat. Madison Beer
[03:19] 05. Say My Name feat. Bebe Rexha & J Balvin
[03:15] 06. Goodbye feat. Jason Derulo, Nicki Minaj & Willy William
[03:14] 07. I'm That Bitch feat. Saweetie
[03:21] 08. Like I Do feat. Martin Garrix & Brooks
[03:14] 09. 2U feat. Justin Bieber
[03:01] 10. She Knows How to Love Me feat. Jess Glynne & Stefflon Don
[02:29] 11. Motto feat. Lil Uzi Vert, G-Eazy, Steve Aoki & Mally Mall
[03:11] 12. Drive feat. Black Coffee & Delilah Montagu
[02:58] 13. Para que te quedes feat. J Balvin
[02:53] 14. Let It Be Me feat. Ava Max
[02:58] 15. Light Headed feat. Sia

Download David Guetta - 7 :

Turbobit


Warning! You are not allowed to view this text.