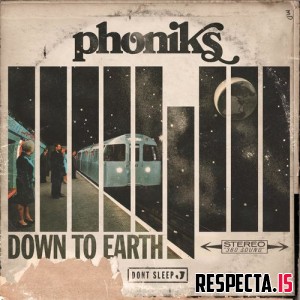 Name: Phoniks - Down to Earth
Genre: Instrumental Hip-Hop
Release Date: 2018
Label: Don't Sleep Records
Producer: Phoniks
Featuring: DJ Eveready
Format: mp3
Quality: 320 kbps
Size: 93 Mb
Duration: 00:40:20
Description: New Beat Tape / Phoniks returns with his first full-length solo project. An 18-track instrumental hip-hop beat tape titled "Down To Earth". Nearly 2 years in the works, Phoniks dug through over 250 hours worth of recorded material when piecing together his solo debut. The album is comprised of 2 to 3 minute jazz-tinged lo-fi head nodders connected with thought-provoking spoken word samples from 50's sci-fi space movies.