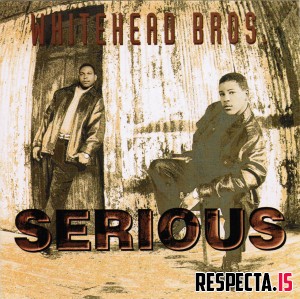 Name: Whitehead Bros. - Serious
Genre: R&B
Release Date: August 23, 1994
Label: Motown
Producers: Whitehead Bros.
Format: mp3 | FLAC
Quality:

320 kbps

| Lossless
Size: 146 mb | 398 mb
Duration: 01:00:18
Description: The Whitehead Brothers are an American R&B duo from Philadelphia, Pennsylvania, made up of two brothers, Kenny Whitehead and John Whitehead Jr. They are sons of the late John Whitehead - half of the famed writing, production and singing duo McFadden & Whitehead. Serious is the second studio album released by the Whitehead Bros. released on August 23, 1994 through Motown.