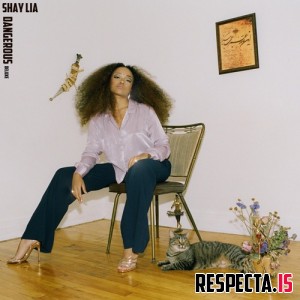 Name: Shay Lia - Dangerous (Deluxe)
Genre: R&B
Release Date: November 19, 2019
Label: Shay Lia
Producers: KAYTRANADA, BADBADNOTGOOD, DâM-FunK, Erik Shiboski, Evan Miles, James L. Garrett Sr., Jeff Hazin, Jordon Manswell, Junia-T, Mr. Carmack, Pomo, Tony Stone
Featuring: Kaytranada, BadBadNotGood, Dâm-funk, Buddy, Kojey Radical, Shaun Ross
Format: m4a
Quality:

256 kbps


Size: 84 mb
Duration: 00:37:44
Description: Deluxe Edition of Shay Lia's debut EP. Born in France, raised in Djibouti, now living in Montreal, she represents a new generation of artists carving out their own identity in R&B. Producers like KAYTRANADA, Pomo, Jordon Manswell, and BADBADNOTGOOD enter her space and conform to her vibe (instead of the other way around), giving Dangerous a consistent feel all the way through. She nestles her featherlight voice into tracks that inhabit the space between indie and R&B.