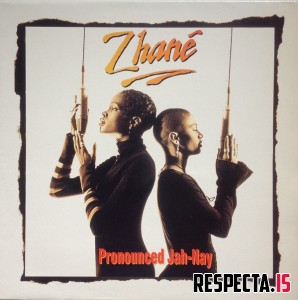 Name: Zhané - Pronounced Jah-Nay
Genre: R&B
Release Date: February 15, 1994
Label: Motown
Producers: Kay Gee (exec.), Steve McKeever (exec.), Zhané (exec.), David Bellochio, Craig King, Naughty by Nature, Renee Neufville, Jean Norris
Guests: Naughty By Nature, Fam
Format: mp3 | FLAC
Quality:

320 kbps

| Lossless
Size: 138 mb | 378 mb
Duration: 00:56:41
Description: Pronounced Jah-Nay is the debut studio album by American R&B group Zhané, released on February 15, 1994 on Motown Records. The album features songs produced and co-written by members of hip hop band Naughty by Nature. By October 1996 it was certified platinum in sales by the RIAA, after sales exceeding one million copies in the United States.